Please don't use your full name when posting a message. You can use your first name, a JW character name or make up something completely new!

Don't post any personal information. Like your address, age, account passwords or phone numbers.

Be nice! No bullying, bad language, inappropriate talk or name calling will be tolerated. This way, everyone feels safe and can be free to enjoy chatting with the JW mag team and other website users!

Try not to give away book endings or surprise twists! It might spoil things for a fellow JW fan.

Have fun! You can ask us anything you like and we'll always try to answer your questions and help out. Enjoy!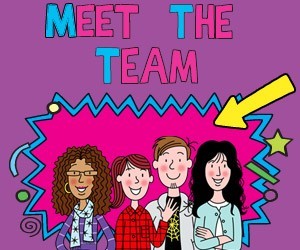 Twitter