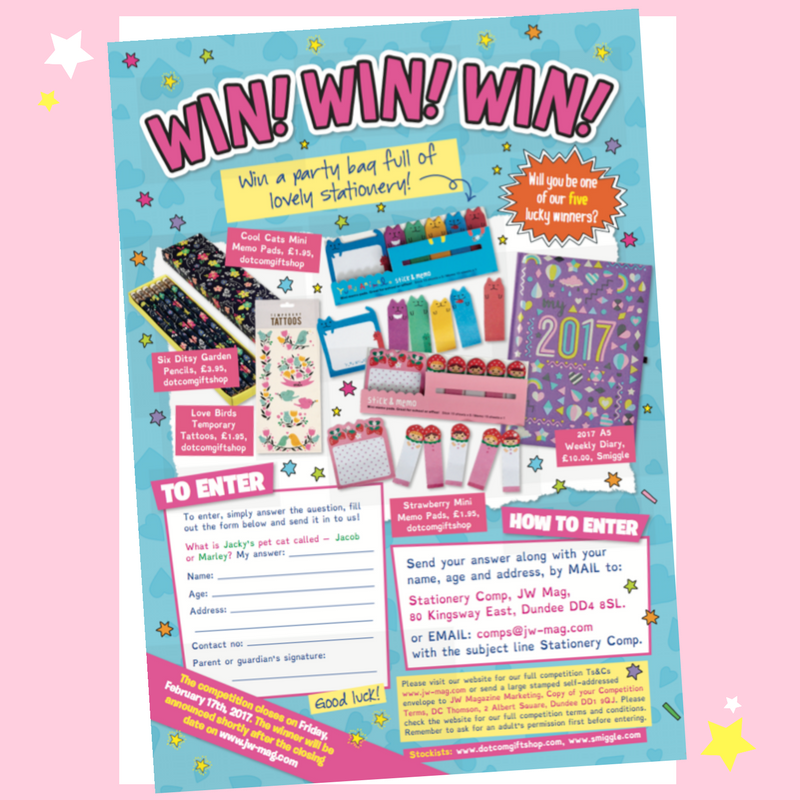 Hey JW fans!
We're happy to announce that we've picked our FIVE winners for our amazing stationery comp from Issue 115!
We asked you what the name of Jacky's cat is and the correct answer was… Jacob!
Congratulations to…
Tanaya, Nottingham
Grace, Shoreham
Nancy Church Stretton
Mariyam, Altrincham
Maisie, Hampshire
Your prizes are on their way, so look out for them coming in the post!
For everyone else, good luck next time! We've got lots of fantastic comps coming up in new issues!
Love,
JW Mag Team x