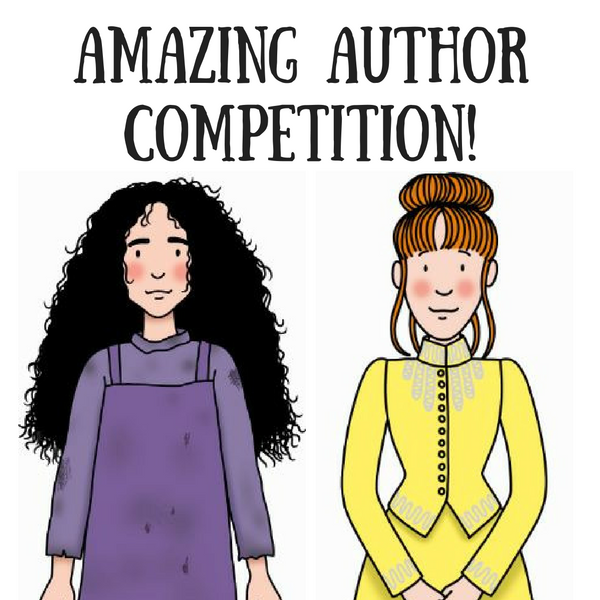 Clara Gibbs and the Home for Destitute Little Girls
I wish I hadn't been dumped on the streets…
I found myself on the cold streets of London crouching down under the shelter of the Red Lion Inn, leaning against the stone-cold curb. My long checked dress was covered in dirt, even though I had my hand-stitched apron on top to protect it. My knotted black hair was hiding my pale face and my black boots were covered in mud.
I was blowing into my hands to keep warm and as I looked up a rich-looking woman whose hands were warm in a nice fur muff. She approached me and asked, "Where are your parents, child?'
'They died,' I replied, not necessarily truthfully.
She looked worried and then asked, 'How old are you, my dear?'
'Six, Miss,' I answered, before saying: 'I am Clara Gibbs.'
The rich lady stared at me, looking up and down at my appearance, and then confidently said, 'My name is Miss Krabbe. Would you like to come with me? I can take you to a place where you will be looked after.'
Miss Krabbe held out her hand and I took it tentatively. Although I barely knew her, I trusted her, and I had no other option anyway.
Miss Krabbe led me through long narrow streets where I could smell stale beer and smoke. These streets finally gave way to wider streets with big houses. She stopped at a big house, as white as clouds, and said proudly, 'We are here! This is a home where you can live safely with other girls and we will teach you the skills to become maids.'
On the door there was a plaque which read: Home for Destitute Little Girls. I shivered at the name but ignored my feelings. Miss Krabbe opened the door with a small black key and pushed it open. Inside there were around a dozen girls, all of different ages eating at a table. Once they heard me come in they all gave curious stares. Formally, Miss Krabbe announced, 'This is Clara Gibbs. She will be staying here for a while.' Stretching out her arm she pointed towards the table and nodded her head at me encouragingly.
I sat down at the table, trembling, next to a girl who had long black hair and was wearing mourning clothes that looked a little tatty. I stared at all these girls in their dresses and aprons, strangers to me. There were so many faces!
The girl in the mourning clothes whispered to me, 'I'm Clover Moon.' I nodded shyly, then without saying anything tucked into my warm porridge.
After our food, Clover took me into the dormitory that I'd be staying in which was full of girls reading, chatting and brushing their hair. Clover helpfully told me that we were doing sewing, which I thought sounded easy, but it was not! We were given the task of making small rag dolls from wool, silk and buttons. As soon as we got started I selected three small wooden yellow buttons. I picked an elephant embroidered silk for the dress and brown wool for the hair. Once I'd crafted my doll I named her Victoria, after our Queen.
My hands were so sore after all that sewing that I thought we would get a break but Miss Krabbe sent me and Clover outside to sweep the front steps. Five minutes into this chore, a girl about my age with fiery orange hair ran past. I was so distracted by her that I brushed dust everywhere!
'Oi! Watch it!' she shouted at me. Immediately, someone shouted after, yelling, 'Hetty Feather, come back here at once!'
I wondered who she was…
By Mabel Allcott, Cornwall
We were truly blown away by Mabel's story – and, in particular, the impressive research she'd done before putting pen to paper! Mabel wrote to us:
'My story was inspired by me finding out that our house (which we only moved into in August, last year) was a actually a girls' orphanage from 1868-1871! It was called the Cornwall Home for Destitute Little Girls and there was once a girl living there called Clara Gibbs. She would've been six years old at the time of the 1871 census. There really was a Miss Krabbe, too – she was one of the founders, along with a Miss Ely.'
Fascinating! Mabel also sent us some old photos showing the girls from the orphanage and all sorts of interesting paperwork from many years ago. We wonder if the real-life Clara was similar to Mabel's character… what do YOU think?
Mabel has won a signed copy of Clover Moon plus an iPad mini! We hope you enjoy your prizes, Mabel!
***A huge thanks to each and every one of you who took the time to write a story for this competition. We received hundreds and hundreds of stories, each one amazing! Jacqueline was overwhelmed by the response and extremely impressed by the high standards!***