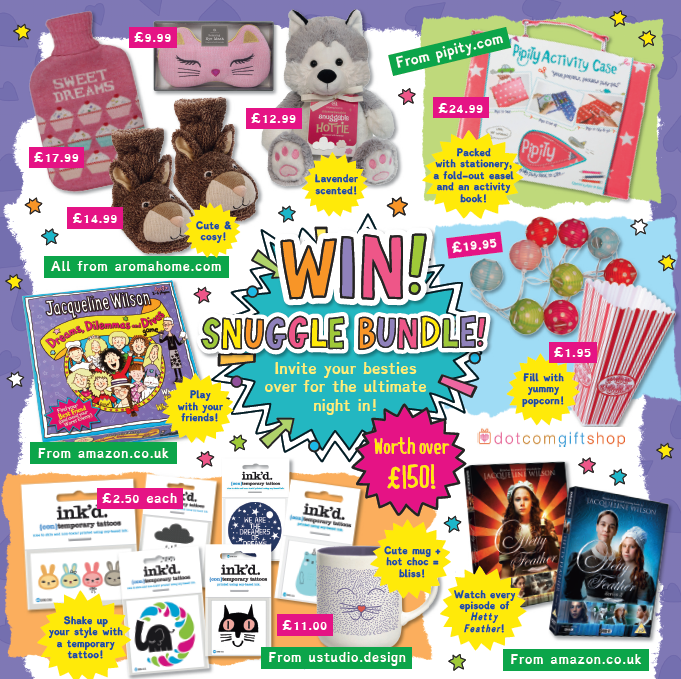 Thanks to everyone who entered our competition in Issue 113 to win a Snuggle Bundle of amazing prizes! We asked:
Which Sleepovers girl has a sister called Lily?
A) Chloe
B) Emily
C) Daisy
The answer was C) Daisy! Well done if you got the answer right!
Our lucky winner was chosen at random from all the correct entries we received and their name is…
SOPHIE GIBBS from WOLLATON!
Well done, Sophie! Your prizes are on their way to you now. We hope you enjoy them!
Don't miss our latest competition to win a Mega Activity Bundle – only in JW Mag, out now!