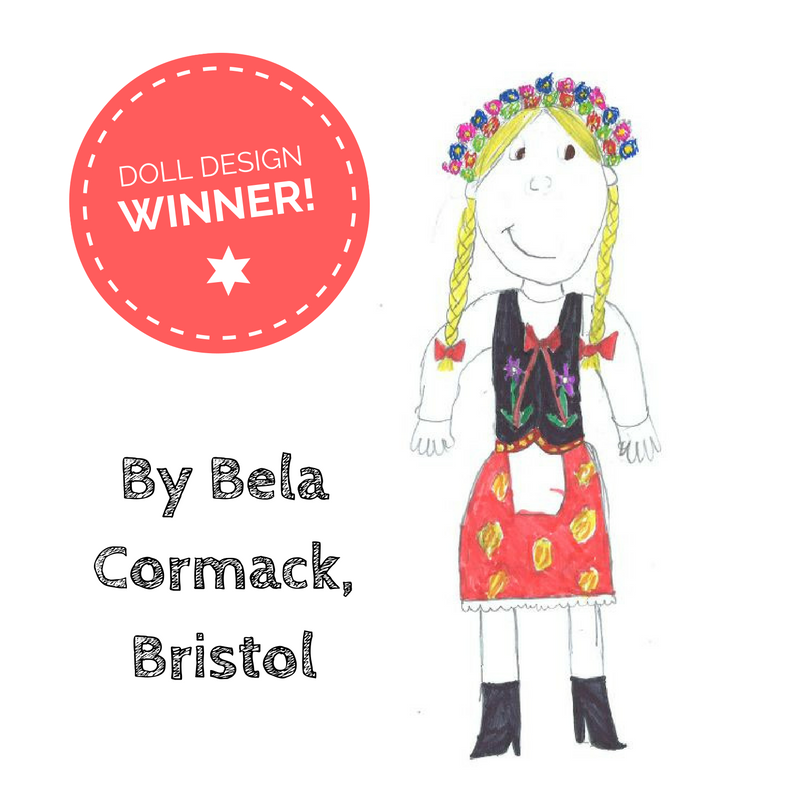 Did you enter our competition in Issue 108 to design a doll? We received thousands of amazing entries – everything from mystical mermaids to warrior princesses! After a LOT of consideration, we've chosen BELA CORMACK's design as our winner!
Bela wrote:
"My doll is wearing the traditional dress of Kraków, a city in Poland where I went on holiday. Her name is Ola."
We love your design, Bela! Ola's embroidered waistcoat and floral crown are beautiful, and her blonde plaits tied with red bows really complete the look.
Clare at Diamond Hill Dolls is busily working away to bring Bela's design to life! We'll post pictures of the completed doll for you all to see just as soon as it's finished.
Thanks to each and every one of you who took the time to enter this competition. We were genuinely blown away by your creative talents!