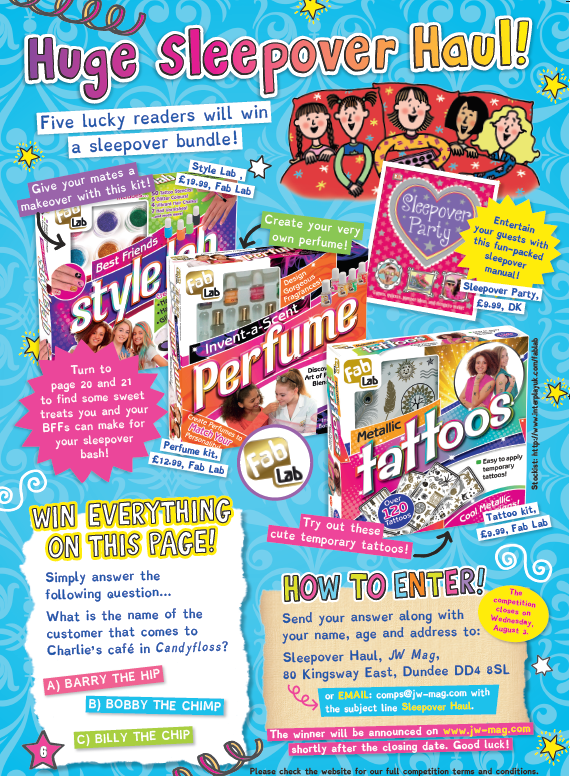 Hi JW fans!
We had sooo many entries for Issue 107's Huge Sleepover Haul competition and have picked our five winners!
The question we asked you was…
What is the name of the customer that comes to Charlie's cafe in Candyfloss?
And the answer was…
C) Billy the Chip!
Well done to all those who answered correctly – and for those who didn't, good luck for next time!
Our lucky winners are:
Catriona Levack, Edinburgh
Molly Bull-Diamond, York
Sarah Feechan, County Durham
Erin Briley, Caldicot
Ashleigh Mankee, Cornwall
Your prizes have been posted out to you and you should receive them shortly!
***Remember to pick up Issue 108 of JW Mag for the chance to design your very own doll and other exciting prizes!***