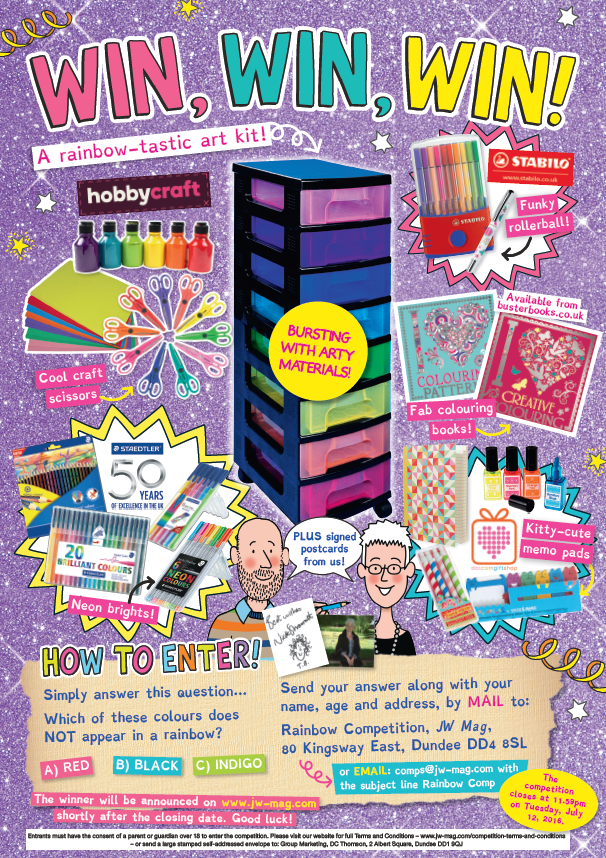 Congratulations to:
Grace Harrison-Volz from Truro!
Well done, Grace! You have won a fantastic rainbow art kit packed with goodies, plus signed postcards from Jacky and Nick!
A huge thanks to everyone who entered this competition – and well done to those who got the answer right! We asked:
Which of these colours does NOT appear in a rainbow?
A) Red
B) Black
C) Indigo
The answer was B) Black
***Don't miss our competition to win a HUGE sleepover haul in our latest issue of JW Mag, on sale now!***