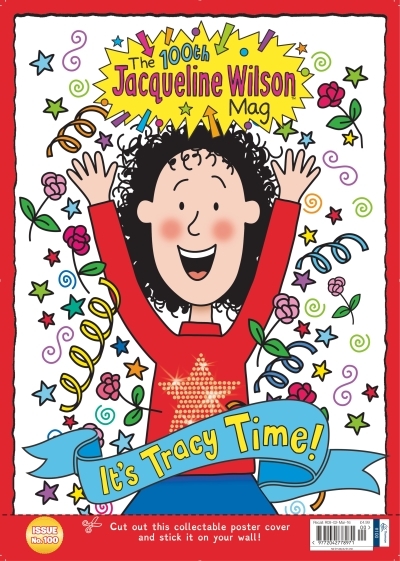 WOW! Who would have thought that, when we started JW Mag almost exactly six years ago, that we'd have 100 amazing issues to look back on?
This new issue of the mag is probably one of our best ever! The free gifts are awesome – cupcake sprinkles lipbalm, whiteboard magnets (you can write on them!), a brand-new, exclusive short story from Jacky (you can't read it anywhere else!), plus a special prize card with 100 prizes to be won!
The prize card is super-exciting because the top prizes are… drum roll, please… to meet Jacky and Nick! Amazing! Plus, there's loads of other cool prizes to win – including messages from Jacky, sketches from Nick and tickets to the Hetty Feather stage show!
Have you got your copy of the mag yet? Tell us below!