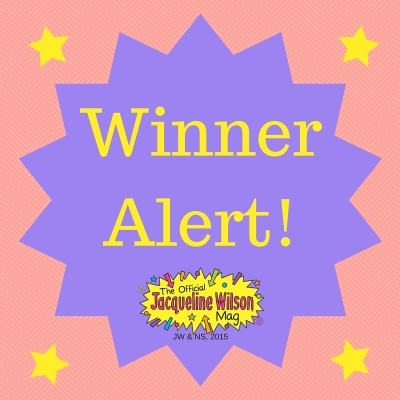 Congratulations to…
Abby Green from Cardiff, who won our Sparkle Haul!
Lucy Brannan from Scunthorpe, who won a journal signed by Jacky!
Summer Clarke from Cornwall, who won our Awesome Art Bundle!
We hope you all enjoy your prizes!
If you weren't lucky enough to win this time, don't miss out on our A-M-A-Z-I-N-G competition in Issue 100 – one lucky winner will win a birthday card designed by Nick and signed with a special message from Jacky! Ooh – I wish I could enter! Full details in Issue 100!