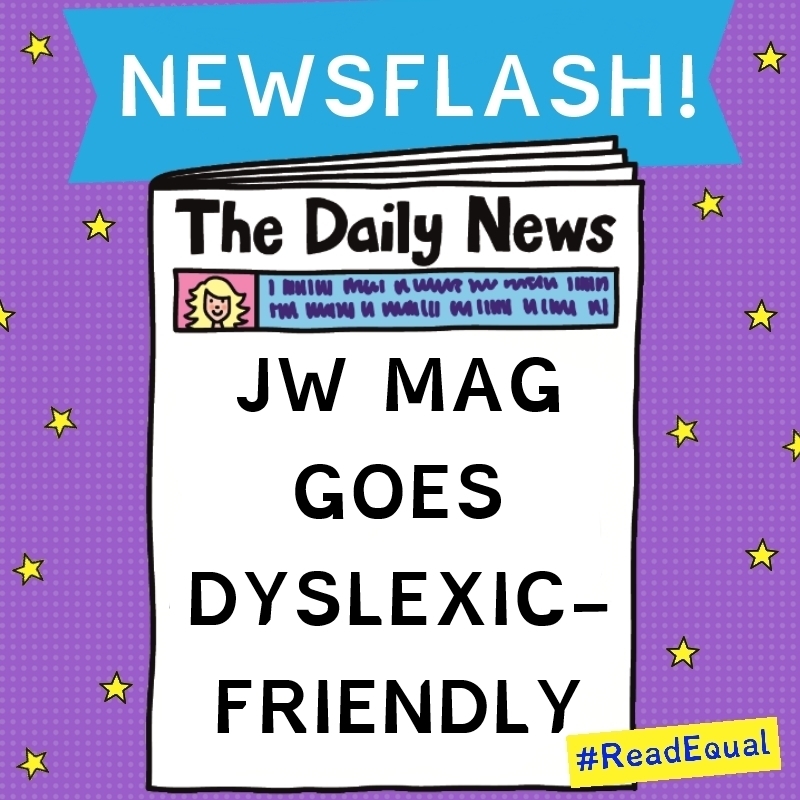 OK, guys! Top secret news that we're sharing with you first! JW Mag is now dyslexic-friendly!
Since we started the mag, we've received so many letters from people who have found it difficult to read and were put off by long, boring books… but then they found Jacky's books, and they fell in love with reading – and through Jacky's books, they found the mag!
We all love reading at JW Mag, and we love hearing about people who are inspired to read through Jacky's books, so we had a brainstorm about how we could make things easier for our readers… and, we decided, the best way to do this was through using a new, specially designed font that would make reading easier.
Check out the video below for more info!
What do you think of this new font? Are you dyslexic? Do you find Dyslexie easier to read? Share your thoughts below!