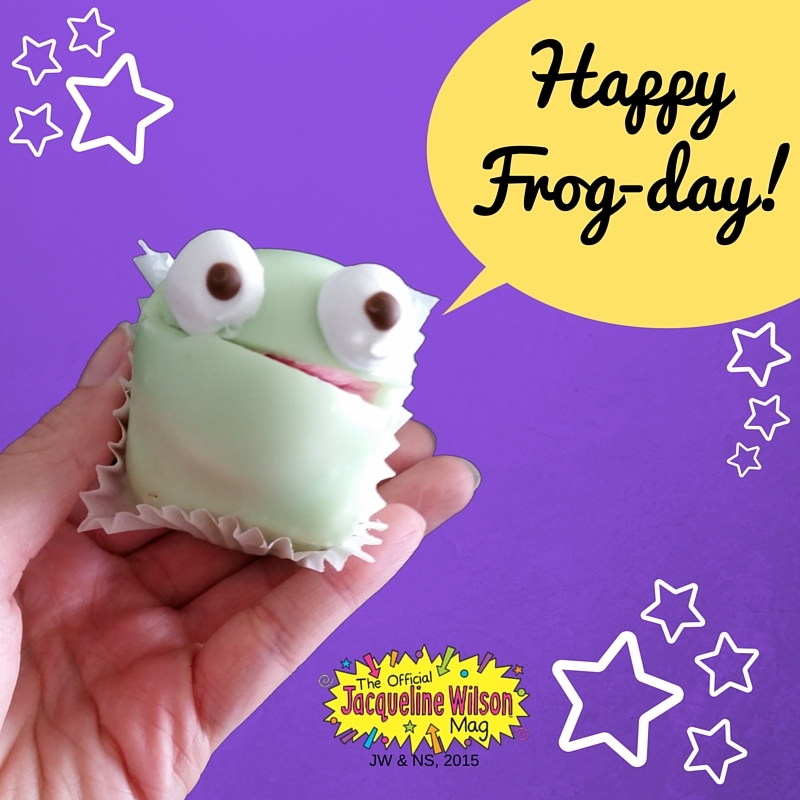 Oh, dear! We've been in a bit of a pickle this week… Our internet was out all of yesterday and has been very, very patchy today, so apologies if your comment hasn't been posted or replied to – we haven't been able to access the website, you see!
We'll hopefully be back up and running properly by Monday (Red has been tinkering with all of our computers this afternoon, and he promises that he's fixed things…!) so keep on posting your comments, but bear in mind we might not have our internet completely connected if we don't reply!
After all these internet issues, Kez decided we needed a bit of cheering up this afternoon, so she went and bought us cakes. For Red, there was a doughnut covered in chocolate icing, for Blaine, a giant cupcake with popping candy on top, for Kez, a slice of coffee cake, and for me… this little froggy guy! So cute! I almost couldn't eat him!
So, today, it's happy FROG-day, not Friday! Hope you all have a lovely weekend!
Layla.
P.S. We'll be announcing the necklace comp winners very soon… It's just taking us a bit of time to sort out the mail as we've had HUNDREDS of entries in our mail bag – and we wouldn't want to miss anyone out! Good luck if you've entered!