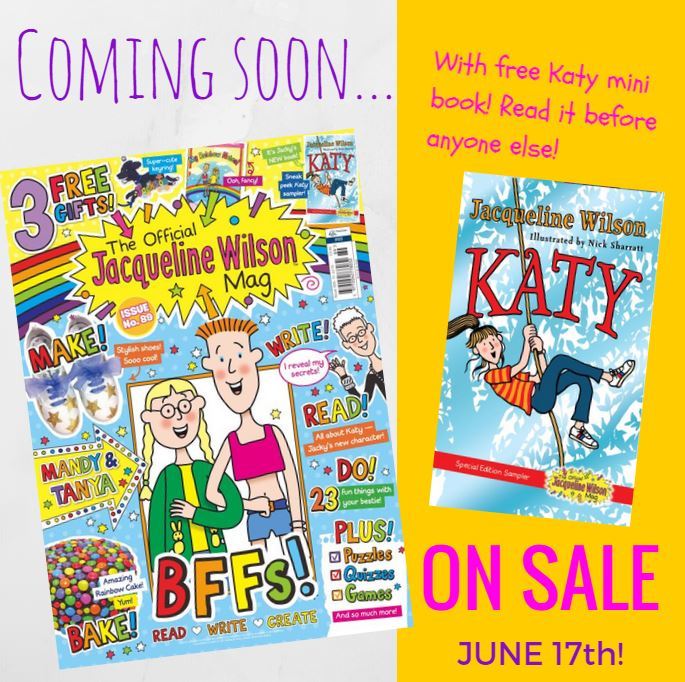 Plus there's all this:
Jacky's writing secrets – shhh!
Hetty's story starter game
Win tickets to see Hetty Feather on stage – wow!
Nick's arty tips
Hilarious cringes!
Make summer shoes with Destiny and Sunset
Make a rainbow cake – yummy!
And lots, lots more…
And amazing free gifts!
An exclusive Katy mini book! Be the first to read the first three chapters of Jacky's brand new book before it even goes on sale!
A super-sweet Jacob keyring – so cute!
A fantastic rainbow notebook!
***Issue 89 is on sale Wednesday 17th June, £3.99!***