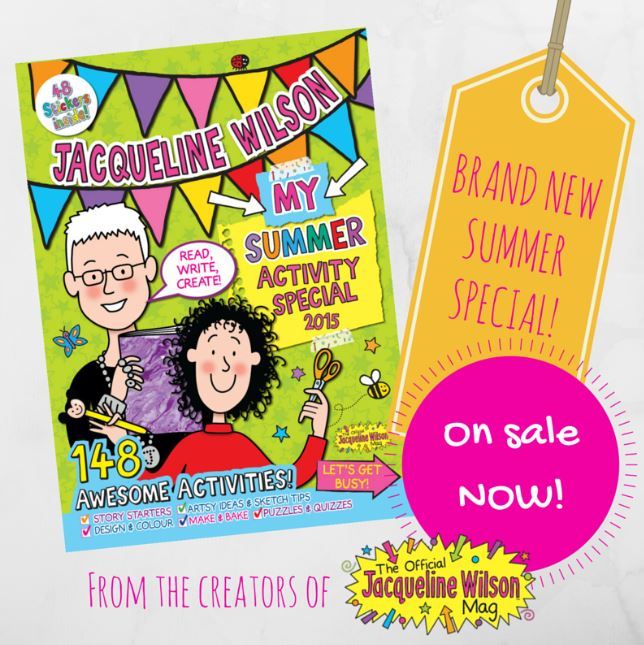 Introducing our all-new Summer Activity Special! It's absolutely jam-packed with all sort of super summery stuff and awesome activities, including:
Super story starters – all you need to write an amazing story!
Nick's art tips & tricks
Floss's fortune teller fun!
Quizzes and games galore!
Fabulous Fashionistas – design cool stuff for your fave JW characters!
Yummy bakes and mega makes!
Jacky and Nick's summer diaries!
Lots more fun-filled activities to keep you busy all summer long!
Plus every copy comes with 47 summery stickers inside!
***The Summer Activity Special is on sale now for just £4.99! Just click HERE to buy your own copy.***