Hi everyone!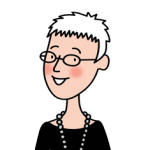 Welcome to the JW Mag website. It's so exciting having my very own magazine and I do hope you'll love it. I've been working with my team to make sure each issue is full of fabulous things.
I'd love to hear what you think, so please send your comments or post a message here!
IMPORTANT SAFETY UPDATE on Issue #172. Please click here for safety and withdrawal information.